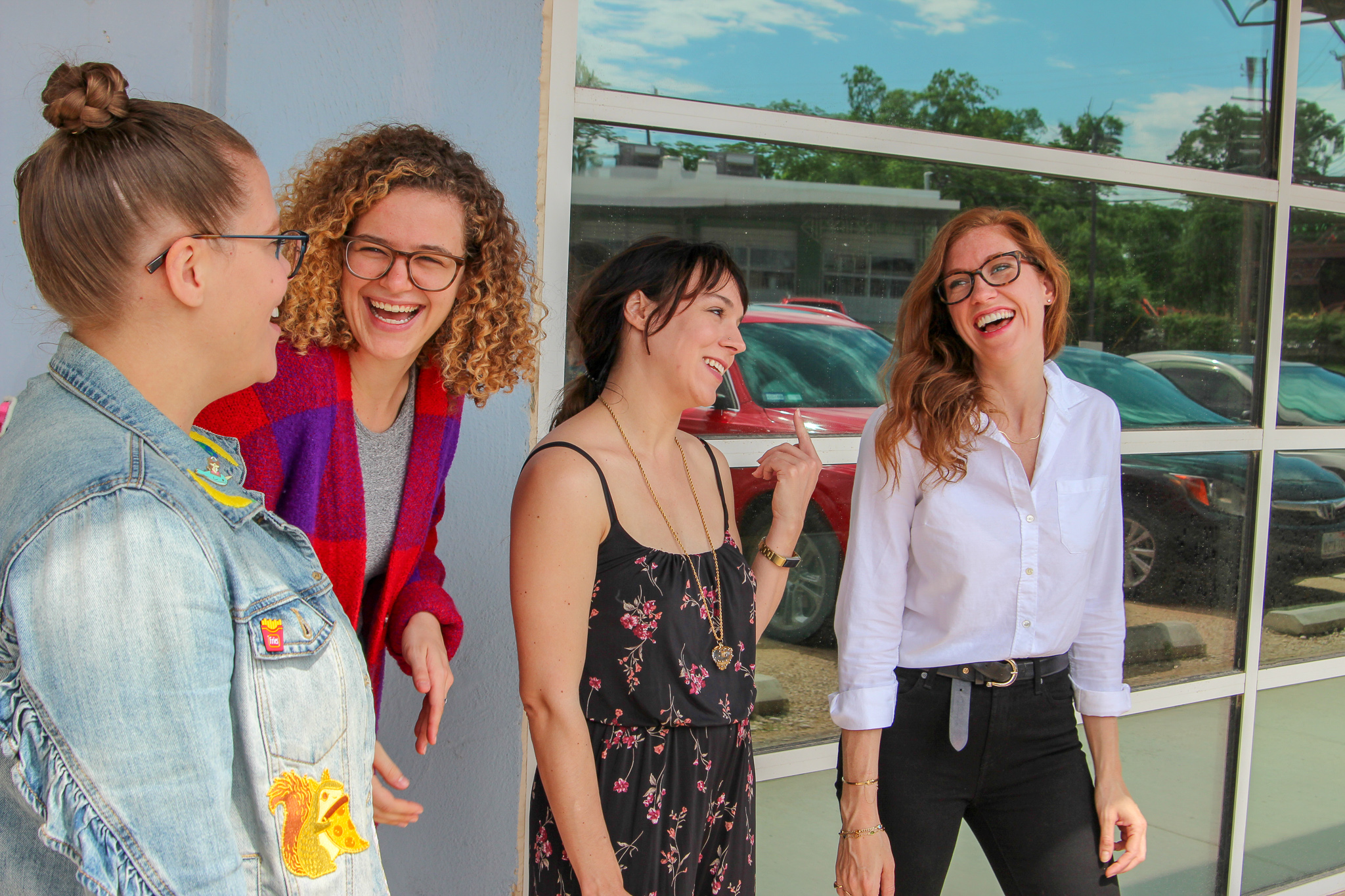 Our money community has been growing so quickly in Austin and we've been getting so much great feedback about our Circles that...

WE'RE LAUNCHING NATIONWIDE WITH ONLINE CIRCLES SOON!

We'll have a brand-new name and a whole new look. BUT we'll still be the same tough-love gals that encourage and inspire you to take charge of your finances.
Who do you talk to about your money?
And how often do you talk about the following in your friend groups?
Personal finance

investing strategies

financial goals

retirement planning
Are you ready to join a group of women making serious money moves? Like..
Gaining financial clarity

Creating a wealth plan

Investing beyond traditional retirement accounts

Confidently evaluating investment opportunities

Forming deep connections with new (money) friends

Staying accountable

Working towards their goals
If you're like most women..
These topics are rarely getting discussed together, which leads to confusion or, worse, inaction.
Circles were created as a space for women to get active in their financial life.
Each circle includes a group of women who meet online for 4 sessions to work towards financial freedom— together.
Afterwards, they get access to a private network of female investors sharing and evaluating opportunities.
You should take a Circle if you're not satisfied with your:
Salary / Compensation

Knowledge about finances

Retirement savings

Bank account balances
Investment knowledge

Investment portfolio

Level of debt

Net worth
CIRCLES ARE 100% JUDGEMENT-FREE, POSITIVE AND SUPPORTIVE.
TAKE THE FIRST STEP TOWARDS YOUR FINANCIAL FREEDOM
Reserve your spot for when we launch new Circles online later this Summer:
What do women think about their Circle experience?
"Savings and investments were not my first priority before;
I paid my bills, bought my clothes/drinks/plane tickets, and then moved what I had left over into those accounts. It's not that I wasn't saving, but I had no formal plan and didn't know how much I saved in a given month. Now that money exits my checking account on autopilot and builds up regularly." -Maggie E.
"Taking a Circle helped cut through years of information overwhelm
And self-imposed money shame, so much so that decisions that I would have obsessed over for months are now easy to make. The analysis tools and spreadsheets depersonalized my expenses and net worth so I could lose the judgement and start having constructive conversations with my husband about goals and planning for the future." -Sarah M.
"I was "good" at a lot of things-- maxing out my 401k, not spending too much and putting the rest of my money into a brokerage.
However, when we were talking about millionaires it was an aha moment that NONE of them got wealthy with just one income stream." -Ellie C.
FOLLOW OUR JOURNEY ON INSTAGRAM:
Questions about ElleFactor Circles?
Send them on over: